Some Guidance on Running a Healthcare Startup from this CEO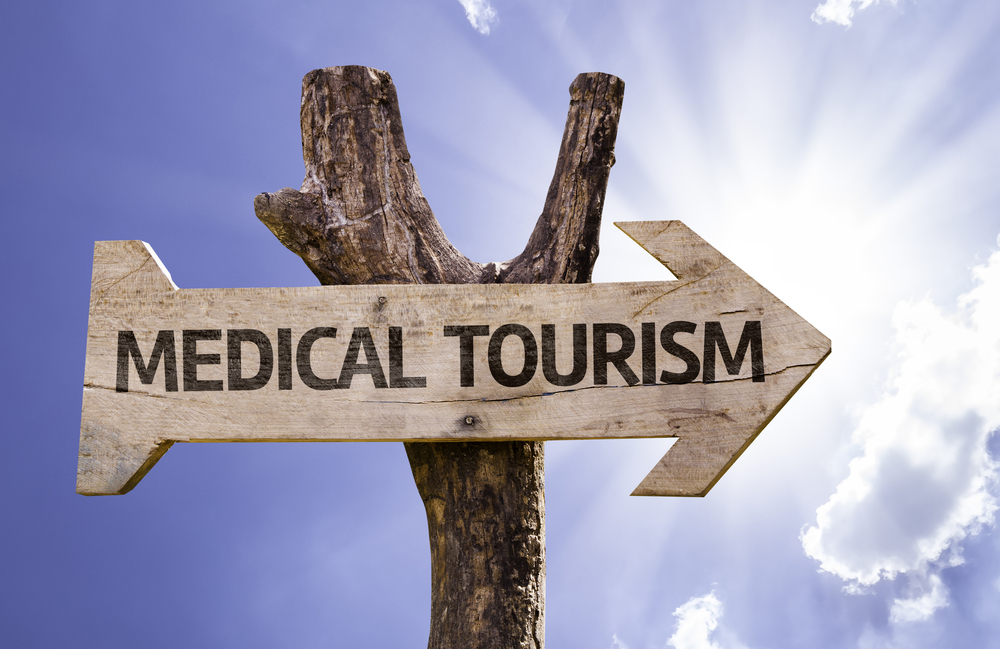 After spending 7 years at Temasek Holdings as an investor, Cole Sirucek took a career change that landed him the title of CEO in a healthcare startup. He demonstrates the rugged disposition of a hard-nosed leader in a small business. With 15 years of experience founding and investing in high-growth businesses, Cole is not a fledgling. This, however, does not make things easier. Business is a Darwinian creature that if it does not evolve, adapt and grow, it will be selected out. When Cole Sirucek co-founded DocDoc Pte Ltd in 2012 with his wife, Grace Park (MD for Medtronics ASEAN operations), the company was founded on philanthropic ideals drawn from their own personal but tortuous experience searching for physicians capable of treating a rare disease inflicting a loved one. It now offers medical concierge services for patients seeking specialist treatment in Asia. With over 20,000 doctors registered online with them from across Singapore, Malaysia, Thailand, Hong Kong and Indonesia, DocDoc aims to empower patients to find the right doctors.
Self-reliance from building your own company is massive. Muscle building in business is in figuring things out
Cole Sirucek, CEO & Co-founder of DocDoc Pte Ltd
Why it has not been easy
"People think you're crazy [to do this]", Cole remarked. However, it might even be crazier not to give a shot at a USD$50 billion medical concierge industry. Now recording 18% month-on-month growth, the naysayers will soon be silenced. "The hardest thing about startups is setting something up from nothing. Established people do not realise that much of their success is being part of the bigger institution they are used to work in. Self-reliance from building your own company is massive. Muscle building in business is in figuring things out", Cole elaborated. As an investor, Cole's only main KPI had only been the ROIs. As a CEO, everything and anything to do with the business is his problem to solve from business operations, payroll, tax, administration, business registration to managing employees and sub-contractors. Handling all these in a fast-moving landscape requires one to be adept at business shapeshifting, which is more of a mental metamorphosis essential in adapting ideas to changing circumstances. Not least important is the management prowess needed to guide the team through these changes without appearing capricious.
Being well-connected to funds is still the chief lifeline for a startup
Cole Sirucek
On employing and managing people
"Startups look for people who value equity", Cole commented. Providing value to employees has been a constant struggle for the resource-conserving small business. The inability to compete with larger corporate employment packages may push up manpower turnover rates in the beginning. In startups, it is not uncommon that equity offers make up for gaps in the wage quantum. Ultimately, startups look for people who want to have a vested interest in the business and eventually, have a share in its successes. Recruitment is less about attracting the best talents who can hit the ground running and more about hiring people with long-term dedication and belief in the business. According to Cole, "Of course, it would be a lot easier if we could hire an experienced executive to implement proven business processes. The fact that we could not presents the challenge of having to single-handedly train our people from scratch and having to harmonise varying knowledge levels or work ethics across different generations. On the other hand, this makes us pay more attention to our business processes and to build a system that brings more value to our business operations".
Startups are always in a ravine of opportunity
Cole Sirucek
Advice on value creation
Cole suggests that value creation must be balanced with value capture. Whilst creating new value is fundamental to making a product or service commercially successful in a competitive environment, one may get overly focused on value creation at the detriment of capturing that value e.g. in the form of growth, revenues or profits. Large businesses may be able to afford maximising value creation without capturing much of it back e.g. price reduction for lower profits. However, this may not work for the cash-conscious startup, especially with investors at its heels. A way to strike this balance is to see startups as being in a ravine of opportunity, the mouth of the ravine being wider [and full of possibilities] than its bottom [where vast opportunities are narrowed into specific unique selling points]. Understanding this concept avoids too much obsession in perfecting the value proposition in the beginning. Having value capture strategies early-on in the business will ensure a firm footing in guaranteeing ROIs at every stage of its evolution.
(Visited 98 times, 1 visits today)